Business Owner Spotlight - Bri Tables
A Passion and Purpose Brunch Presented by the Bri Experience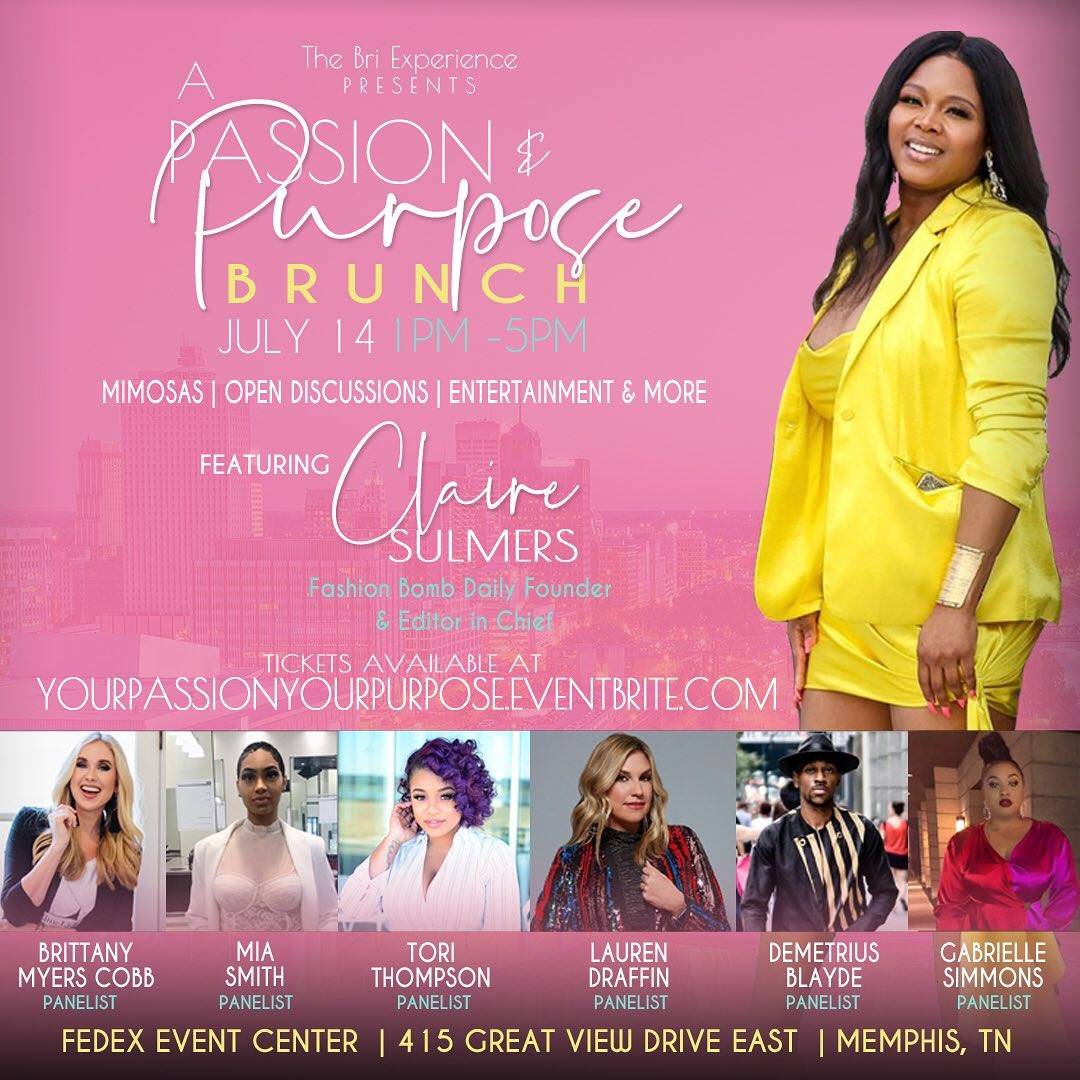 We spoke with Bri Tables to get the scoop on on her journey as an entrepreneur and the upcoming event: A Passion and Purpose Brunch! She is the CEO of The Bri Experience, an online-based fashion and marketing company founded in 2018.

"A Passion & Purpose Women's Brunch" will take place in Memphis, Tennessee on Sunday, July 14, 2019 from 1pm-5pm. This event is for Millennial women, aspiring entrepreneurs, and boss babes." This will be a safe haven for boss babes to connect, network, and empower one another through their passions. The keynote speaker, Claire Sulmers, CEO and founder of Fashion Bomb Daily joined with a panel of 6 millennial entrepreneurs.
A Passion and Purpose Brunch
Why are you having this event? What are the impacts or benefits?

"I am having this event because I want to create an environment for like minded women to connect, support, and empower one another through their passion."What are the goals of this event? Who are the hosts and speakers?"For women to not be discouraged to do things because someone else is doing it, for women to support each other in the same elds, and for women to realize that what is for you will be for you, despite what it is, who it is, or what color they are.
The keynote speaker will be Claire Sulmers, CEO and founder of Fashion bomb daily there will also be a panel of 6 millennial entrepreneurs."


Buy tickets for A Passion and Purpose Brunch here.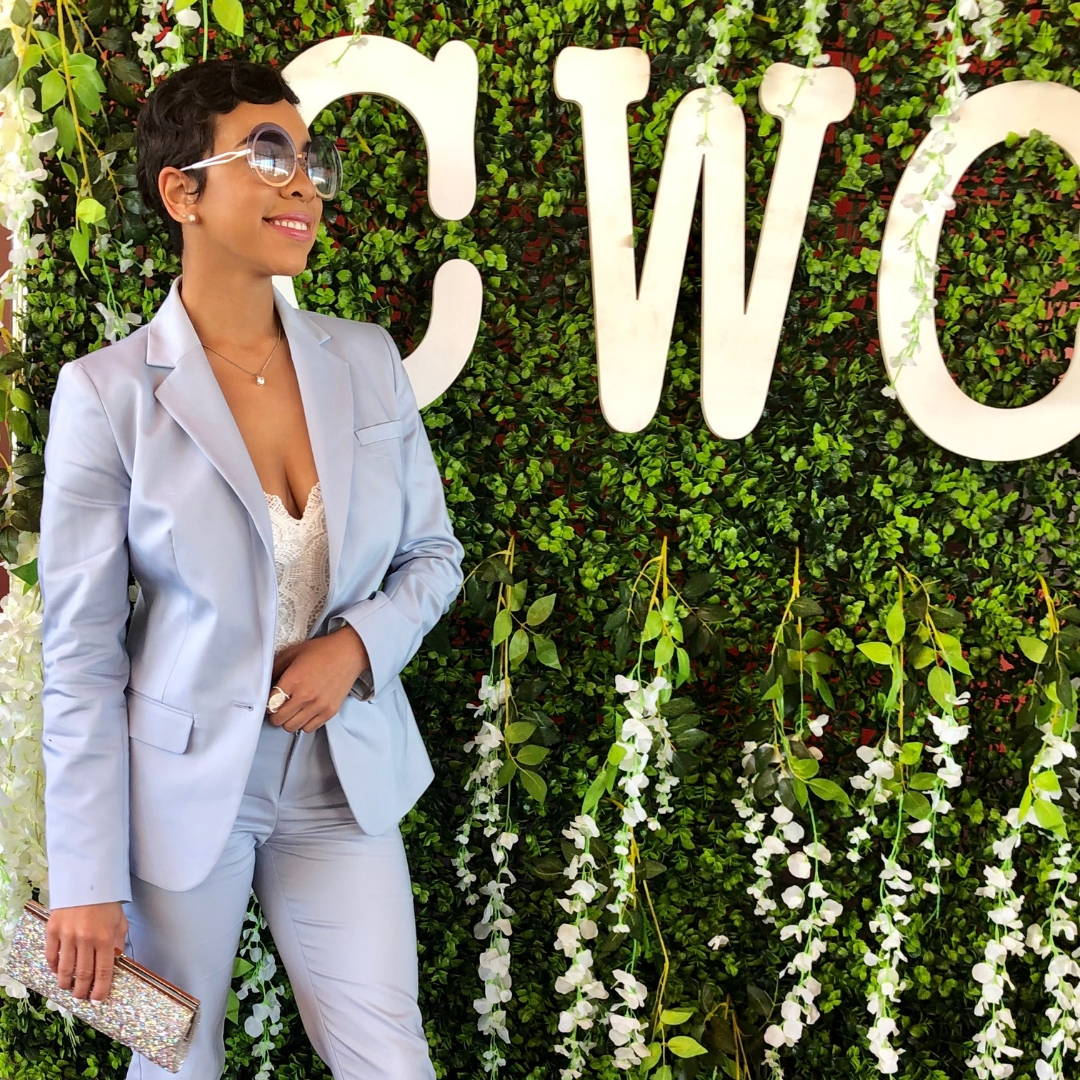 What inspired you to start your own business?
"Traveling and connecting with other women through fashion or social media inspired me."

What products or services do you offer?
"We offer Wardrobe styling and Brand Management."

What inspires your work and what sets you apart from everyone else?
"What inspires my work is witnessing everyday lifestyles and being exposed to different cultures. What sets me apart is that I am a mother so I have a sense of urgency, understanding, and care for all women. I cater to all budgets and give women an experience outside of the usual. You will feel like you or your brand will look like a million dollars."

What is your background and how did you develop the skills to start your business?
"My background is 7 years retail management and I developed the skills to start my business by being around business minded people and working for a billion dollar corporation for 2 years."

What is the biggest "win" in your business's history? Explain what it was, how it came about, and what it meant to your business.
"It has yet to come BUT it will be A PASSION & PURPOSE BRUNCH in Memphis July 14, 2019. This will be a safe haven for boss babes to connect, network, and empower one another through their passions. Women will be inspired and empowered to encourage other women to walk in their purpose.
What this will mean to my business is that women will understand that I am pro ALL women not just a certain look, color, or type. This idea came about in 2018 when I went to a gathering and I noticed that women weren't connecting with other women in the same field as them but only women that looked like them and were in a completely different business/career.
I began to ask myself why is it that women feel like other women are or will be threatened by THEIR PASSION in life. GOD has a purpose for us all. I want to encourage women to embrace our commonalities and not compete with them. If you are PRO women's empowerment you have to be for ALL women not just a certain group or social status. I stand for ALL women with passion in their hearts."

If you could do it all over again, what one thing would you do differently?
"I would start with a team."

Tell us an interesting and fun tidbit about your business.
"I will travel for work and although It's still very new, I am looking to style men as well. I styled the rapper Moneybagg Yo for a video shoot and it was really fun."

If you had an extra $100,000 in your business, what would you use it for?
"Digital Marketing and clothing line"

What's your best advice for someone who wants to start her own creative business?
"Do it. Go for it. Don't let anyone get in your way. I held off an entire year just because of money. It doesn't matter where you start or if you start with $1 just START IT!"
We hope you enjoyed our interview with Bri as much as we did. To learn more, please visit her on Facebook at The Bri Experience or Instagram, @_thebriexperience.