6 Books Written by Black Authors that Creatives and Entrepreneurs Should Read This Summer 2019 
The summertime is a great time to relax and grab a good book. We made a short list of books that we think will give you inspiration and keep you recharged this summer. 
Although these books are written by Black authors, they're not just for Black people. These books offer inspiration and information to everyone. Get advice on handling anxiety with Charlamagne Tha God or get inspired by a young girl's journey to self discovery with Candice Carty-Williams.
1. Shook One by Charlamagne Tha God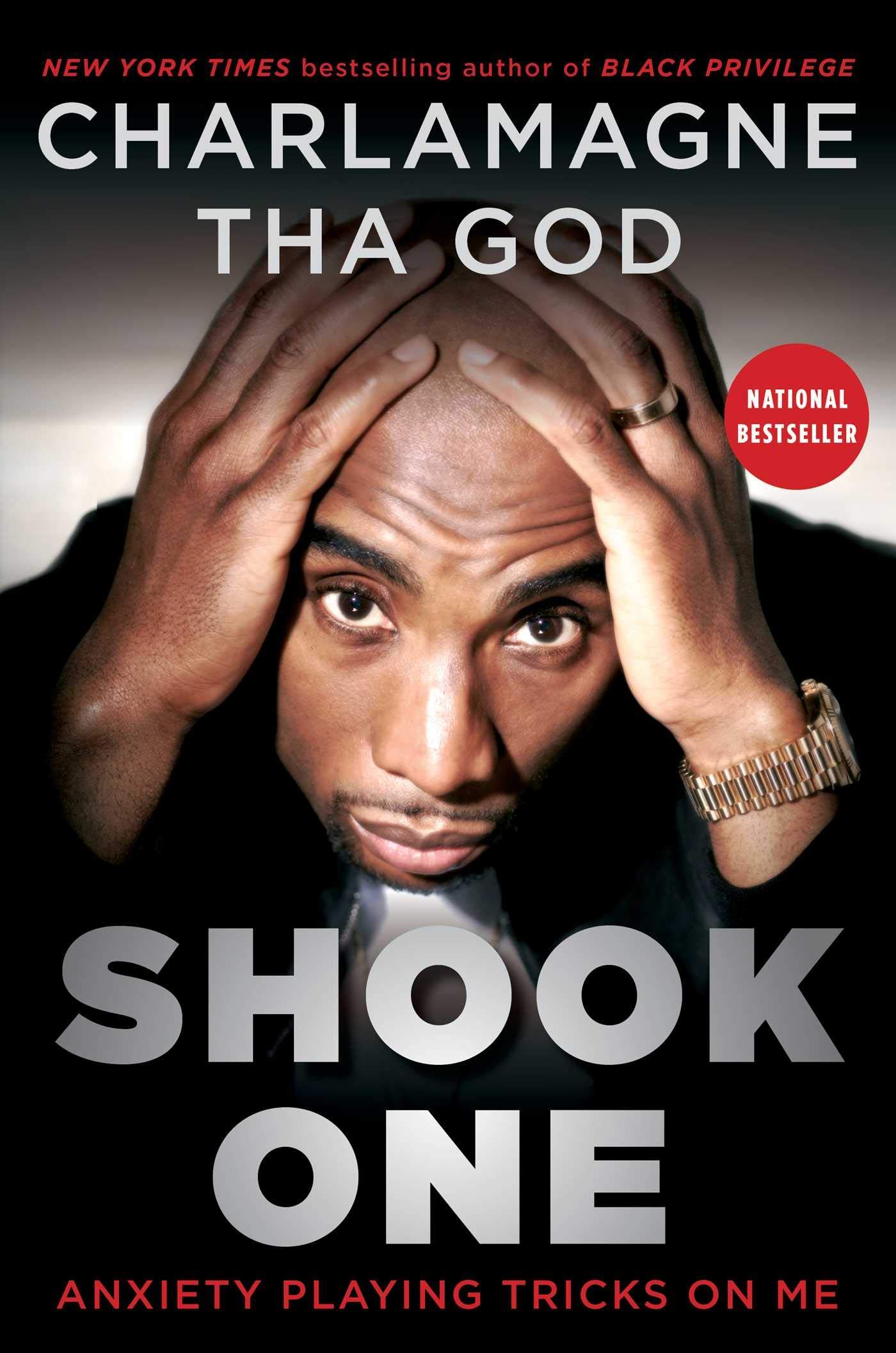 The first book on our list is, 'Shook One: Anxiety Playing Tricks One Me' by Charlamagne Tha God. "Being 'shook" is more than a rap lyric for Charlamagne, it's his mission to overcome. From his perspective, he is actually plagued by anxieties, such as the fear of losing his roots, the fear of being a bad dad, and the fear of being a terrible husband.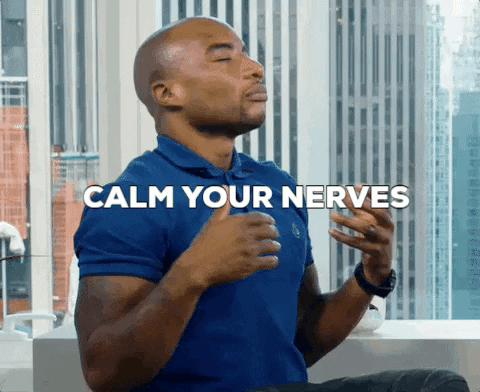 In the national bestseller 'Shook One', Charlamagne details his journey on how he beat those fears and shows readers that they can overcome the anxieties that may be holding them back."As a creative or entrepreneur most times, you're hatching your next plan or worrying yourself about how you could be doing more. Other times we're bogged down by the fear of failure or other fears that are probably irrational." (Shook One) This is why it is so important to become mentally fit. 
 This book isn't meant to cure your anxiety, but help you better understand and overcome it. 'Shook One ' is a call to action. This is a great read that's also available on audible.com.
Here is the link to listen to the book narrated by Charlemagne tha God himself: https://www.audible.com/pd/Shook-One-Audiobook/B07CVLND1Mhttps://www.audible.com/pd/Shook-One-Audiobook/B07CVLND1M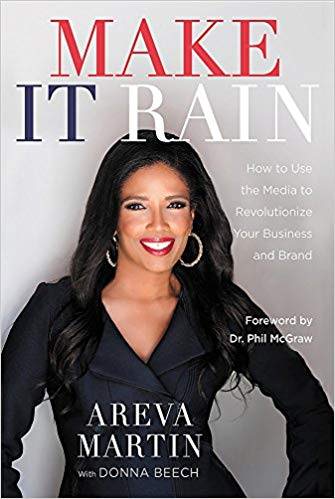 Our next book on our list is, 'Make It Rain!, How to Use the Media to Revolutionize Your Business and Brand'  by Areva Martin.  In Make It Rain! Areva breaks down how to use the power of media appearances to revolutionize your business and brand and get your core message out to the people who need it most. 
In this book, you'll learn how to match your brand to the right audience and media venues. Areva does an impeccable job of giving examples on how to craft pitches that producers can't resist. She also covers how to jump on breaking news opportunities and speak in soundbites like professionals.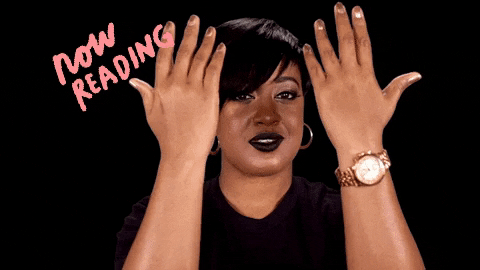 She discusses how to use social media to amplify your on screen or written interviews and how to turn appearances into a platform to become a "Rainmaker."
 Use this book as momentum to start your journey with gaining press for your business or use it as ammunition to push through to the end of the year! Make it Rain is available on Amazon.com and narrated by Areva on Audible.com.
Here is the link to Audible: https://www.audible.com/pd/Make-It-Rain-Audiobook/B07B8XYT3S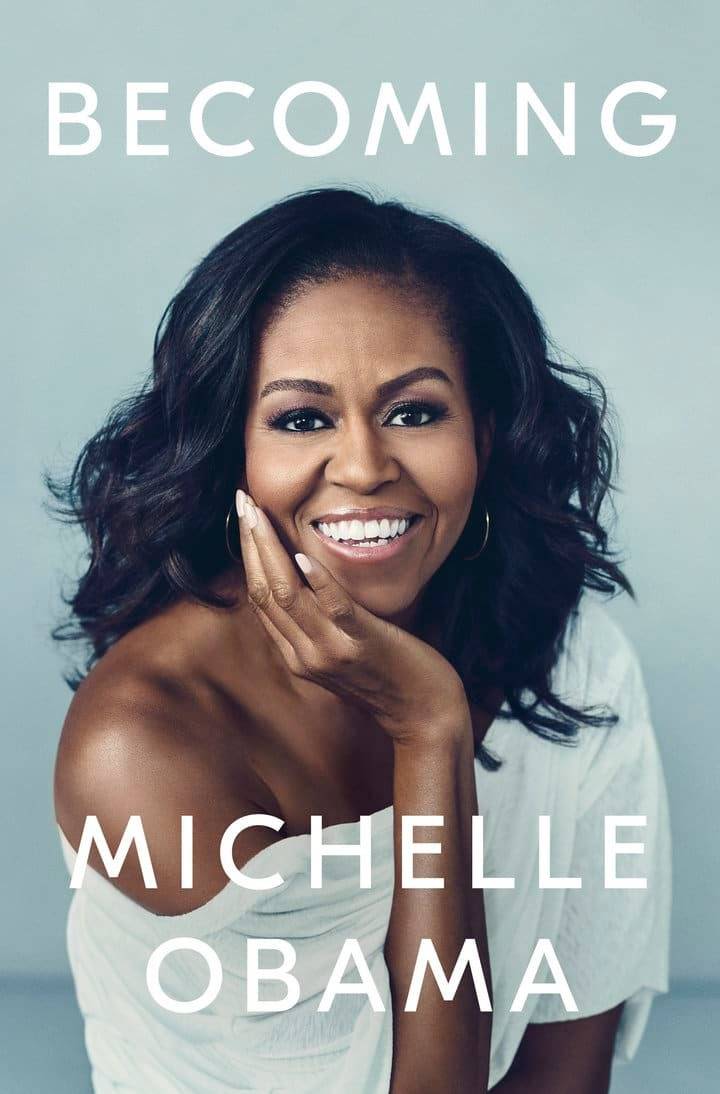 Who doesn't love First Lady, Michelle Obama. Her new book, 'Becoming' is a must read! Visit audible.com to hear this book narrated by Michelle Obama."In a life filled with meaning and accomplishment, Michelle Obama has emerged as one of the most iconic and compelling women of our era. 
"As first lady of the United States of America - the first African American to serve in that role - she helped create the most welcoming and inclusive White House in history while also establishing herself as a powerful advocate for women and girls around the world. She  dramatically changed the ways that families pursue healthier and more active lives and stood with her husband as he led America through some of its most harrowing moments." (Becoming)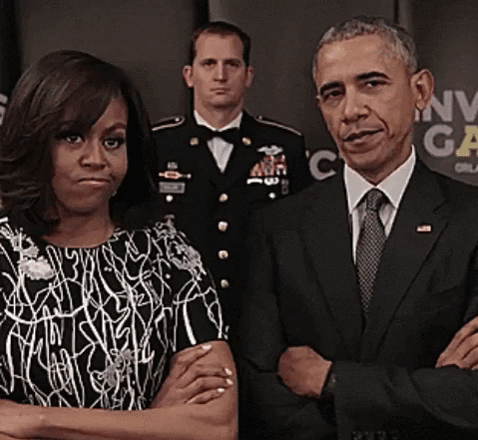 Throughout her reign as our Queen first lady, she has shown us a few dance moves, crushed Carpool Karaoke, and raised two beautiful, intelligent daughters under an unforgiving media glare.  In her memoir, a work of deep reflection and mesmerizing storytelling, Michelle Obama invites listeners into her world. She chronicles the experiences that made her who she is today.  She discusses  her childhood on the South Side of Chicago and her years as an executive balancing the demands of motherhood. Last but definitely not the least of the bunch, she details everything you need to know about her experience at the "Black House".
 With honesty and wit, she describes her triumphs and her disappointments, both public and private, telling her full story as she has lived it - in her own words and on her own terms. Warm, wise, and revelatory, 'Becoming' is the deeply personal reckoning of a woman of soul and substance who has steadily defied expectations - and whose story inspires us to do the same." (Becoming)
Find it here: https://becomingmichelleobama.com/
or here: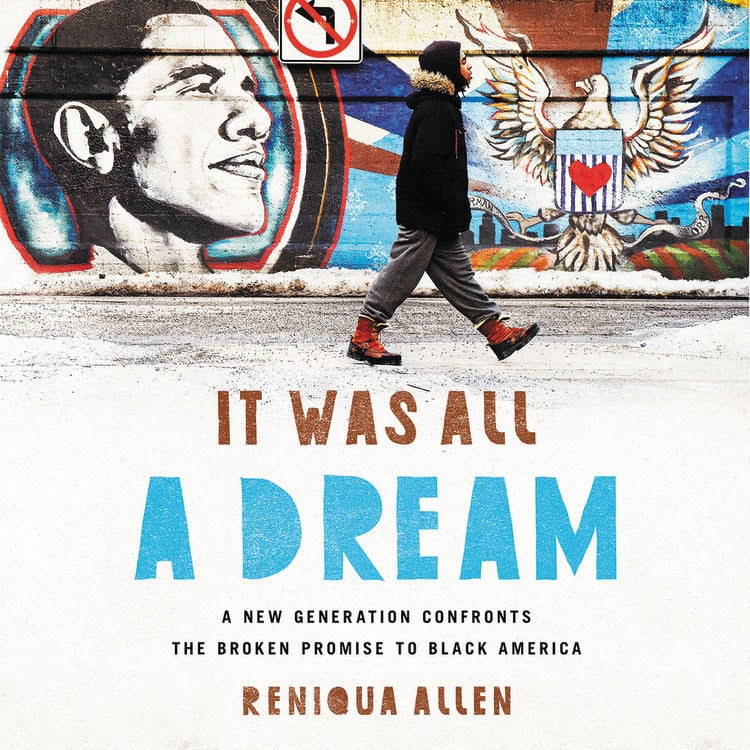 In 'It Was All a Dream', Reniqua Allen tells the stories of Black millennials searching for a better future in spite of racist policies that have closed off traditional versions of success. Many watched their parents and grandparents play by the rules, only to sink deeper and deeper into debt. They witnessed their elders fight to escape cycles of oppression for more promising prospects, largely to no avail. 
Today, in this post-Obama era, they face a critical turning point. Interweaving her own experience with those of young Black Americans in cities and towns from New York to Los Angeles and Bluefield, West Virginia to Chicago, Allen shares surprising stories of hope and ingenuity. Instead of accepting downward mobility, Black millennials are flipping the script and rejecting White America's standards. Whether it means moving away from cities and heading South, hustling in the entertainment industry, challenging ideas about gender and sexuality, or building activist networks, they are determined to forge their own path." (It Was All A Dream)
Get the book here: https://www.reniquaallen.com/the-book

5. QUEEN BEY: A CELEBRATION OF THE POWER AND CREATIVITY OF BEYONCE' KNOWLES CARTER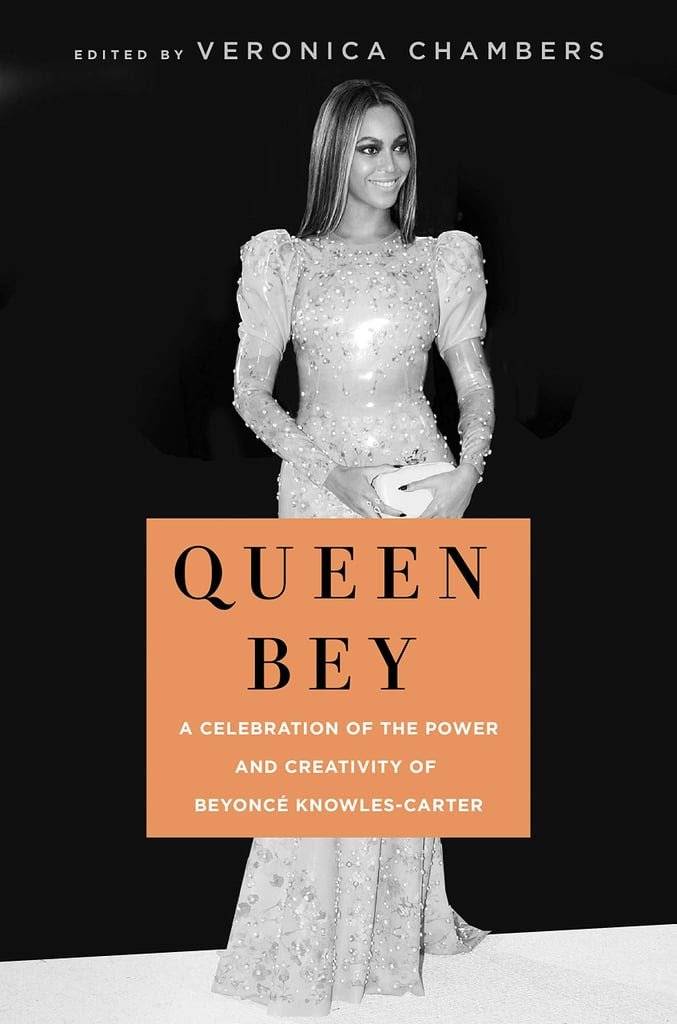 This Queen needs no introduction! "Beyoncé". Her name conjures more than music, it has come to be synonymous with beauty, glamour, power, creativity, love, romance, and sex appeal. 
Her performances are legendary and her album releases are world events. She is still in her 30's, but she has already rewritten the Beyoncé playbook more than half a dozen times. "She is consistently provocative, political, and surprising. As a solo artist, she has sold more than 100 million records." As quoted from the book.
Beyonce' has won 22 Grammys and is the most nominated woman in the awards' history.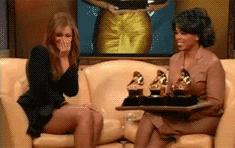 Her 2018 Coachella performance wowed the entire world but most importantly gave insight to the legendary HBCU experience that inspires so many Black students to be great. The New York Times wrote: "There's not likely to be a more meaningful, absorbing, forceful and radical performance by an American musician this year or any year soon." Artist, business woman, mother, daughter, sister, wife, black feminist, Queen Bey is endlessly fascinating."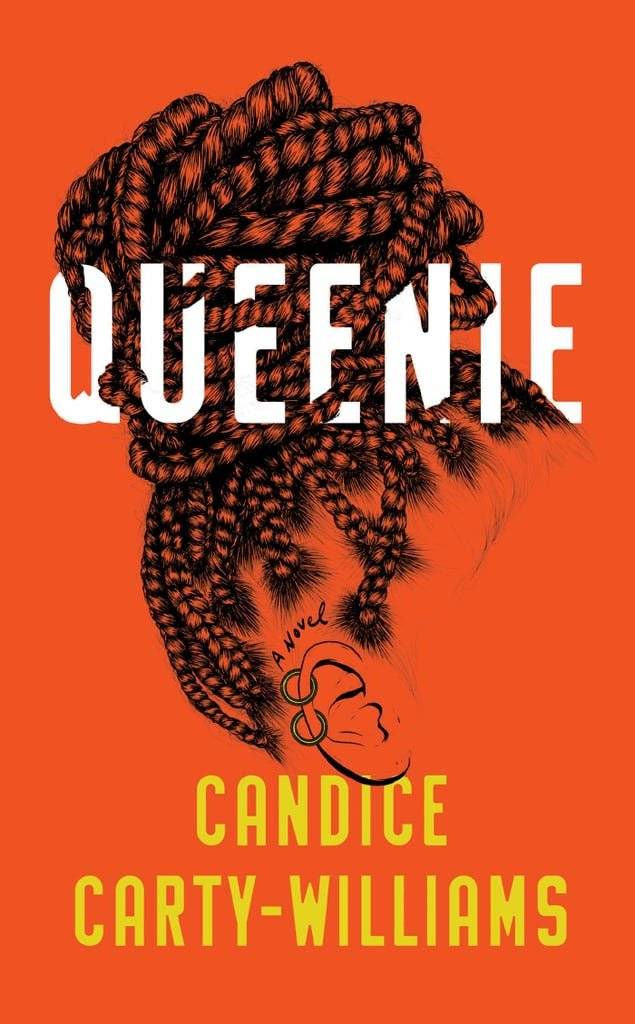 Queenie is written by Candice Carty-Williams. Queenie is the epitome of that refreshing new voice reviewers, including us, love to rave about. "Her titular character, a 25-year-old Jamaican British woman in London at the tail end of a long term relationship, is a bit of a hot mess--but a hot mess in which we can all recognize parts of ourselves." (Queenie)
In the book, she has a group of girlfriends, whom she calls "the Corgis". They all shore her up in different ways as she navigates through the trials of her life that involve everything from racial and cultural expectations to dealing with the emotional trauma of her youth. "Actress Shvorne Marks brings Queenie's world to life with an accessible range of British accents, while highlighting the soul searching for peace that belies the breeziness with which Queenie tries to meet the world, and eventually finds that her path forward isn't based on anyone but herself." (Queenie)
Find more information about the author of 'Queenie' by The Guardian her : 
https://www.theguardian.com/books/2019/apr/16/queenie-candice-carty-williams-review

Buy it here: https://www.amazon.com/Queenie-Candice-Carty-Williams/dp/1501196014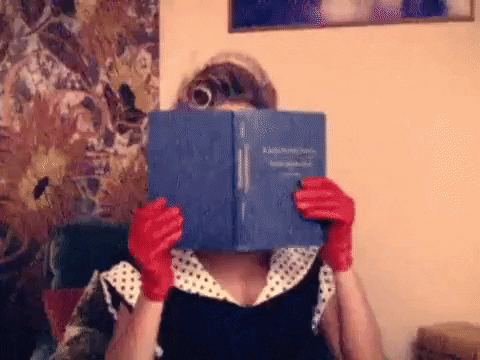 Drop a comment to let us know which books you're looking forward to read. If you've already started reading then you have a head start! Two books a month can easily be accomplished. Happy Reading!
CHECK OUT MORE OF OUR BLOGS BELOW